Finding a Mover – What to Look For in Reliable Moving Services
Relocating is one of the most exciting stages of your life. But before you start this new chapter, you first need to transport your belongings. You probably have no time for DIY projects, so finding a mover is your best bet.
However, not every company is reputable. Some movers are out to scam you by delivering poor services, charging you exorbitant fees, and causing stress.
This article will help prevent that scenario. We'll show you how to choose the right moving company to ensure a smooth relocation.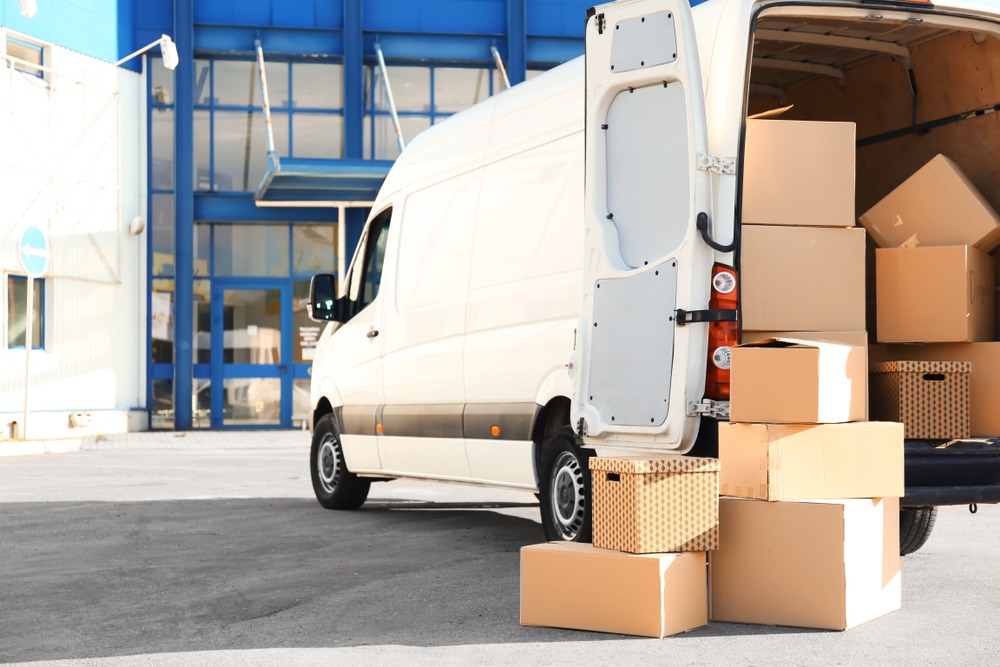 How to Find Moving Company
Choosing a moving company is hard. There's a vast number of providers, and you might be too busy with other aspects of your relocation to really do your due diligence.
No worries – the following tips will tell you what to look for in a moving company:
Find a Mover for Your Needs
There are different types of relocations, including intrastate, interstate, and moves of less than 100 miles away from your house. There are also two different kinds of companies – long-distance and local – that approach the job in different ways.
You need to determine the type you need to figure out the best mover for the job. Look for companies experienced in the desired service, but don't get too excited if you find a provider that offers all types. You're much better off finding a transporter who specializes in the type you need and not the one who dabbles in everything.
If your move is less than 100 miles away from your current home, you should probably hire a local company. These providers usually offer excellent customer service and lower rates. They're also familiar with the area, so they can move your possessions more quickly than some other teams.
By contrast, long-distance transporters generally move their customer's belongings from one town in a state to another. They may also offer interstate services. These teams are perfect for larger relocations that involve expensive belongings. They usually insure your objects to give you peace of mind during long hauls.
Finally, some movers employ containers to help make the move. They're usually part of cheaper services since they require you to store your belongings in storage for a couple of months. The units can be ordered and loaded by your mover. When you're ready to move, the container will be delivered to the new address. This service can be overwhelming, as you'll need to make more arrangements for loading and emptying the containers.
Ask for Recommendations
Selecting a moving company works much like hiring any other type of service. You need a trustworthy team because you don't want disreputable people handling your belongings. The only way to ensure you're working with a dependable provider is to ask for recommendations.
Talk to your friends, neighbors, or coworkers and see if they've had experience with moving companies. You'll know how to find a good moving company more easily since they'll discuss the teams you should avoid and the ones you should consider.
For example, they might have been let down by a top-rated mover. There may have been unexpected fees, missing or broken household items, or unprofessional attitudes. All these can cost you a ton of money and delay the transport.
If someone recommends a reliable team, ask for more details to make an informed choice. They should tell you why they liked the service and aspects of the transport that could have been better. You'll get the full picture of the company, eliminating unpleasant surprises down the road.
Familiarize Yourself With Standard Costs
Knowing how to pick a moving company is essential, especially if you're on a budget. The upfront price may seem good, but some companies may not disclose their final price until it's time to sign a contract. You won't know what other companies may charge, and you may end up paying more than necessary.
You can prevent this by familiarizing yourself with the standard price of transportation companies. For example, here's what you can expect if you're making a local move:
Relocating from a one-bedroom or studio apartment normally takes four hours and two workers. The average cost is around $500 without additional fees.
Moving out of a two-bedroom apartment or house usually involves three professionals, and the service takes approximately six hours. The price is about $1,100.
Transporting belongings from three-bedroom homes generally takes seven hours and four contractors. This typically costs around $1,700.
If you move out of your four-bedroom house, you'll need to hire 4-5 specialists, and they'll take about nine hours to do the work.
Most moves are in the same price ballpark, but they can vary drastically due to certain factors:
Total shipping weight
Distance
Additional services
Packing materials and equipment
Therefore, take estimates obtained from friends with a grain of salt.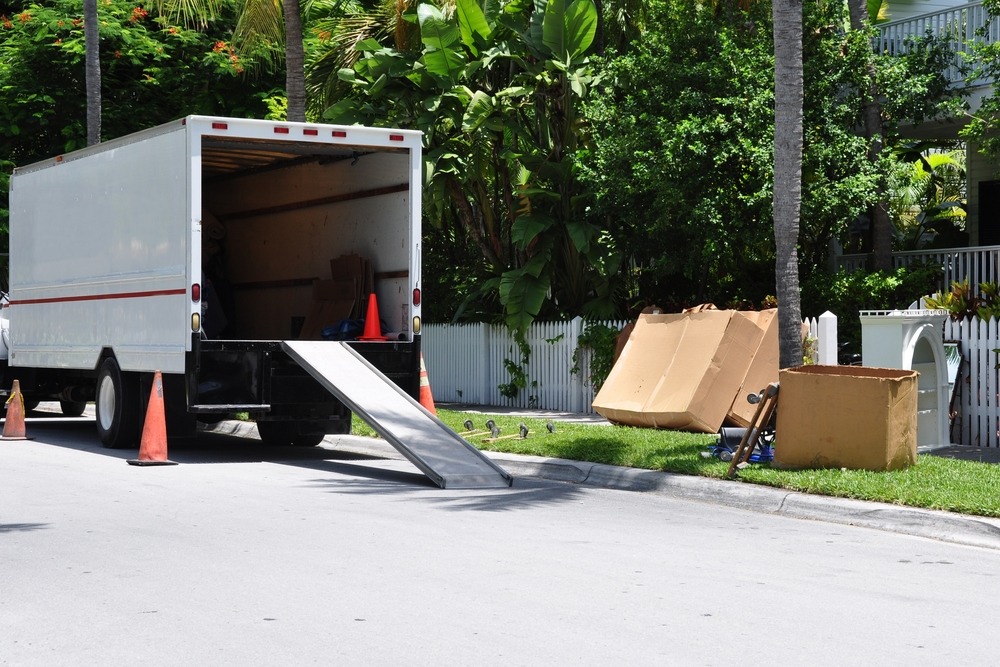 Get Multiple Quotes When Selecting a Mover
Although you might be in a hurry to wrap up your relocation, you shouldn't rush headfirst into this service. Rather than hire the first company you come across, consider multiple teams. This allows you to compare their rates and select the provider that suits your budget.
This rule holds for any scenario, whether you're moving long-distance or locally. It expands your budget-friendly options.
It is possible to get lucky by accepting the first offer, but you're much better off having companies compete for your move. They differ significantly in terms of reliability and quality. If you hire a subpar provider, your transport won't be performed correctly, and you may not be able to afford additional services.
Hence, take your time when choosing a moving company and obtain multiple quotes.
Assess Companies' Track Records on the Internet
Besides getting recommendations from friends and family, you should also check online resources. Many people who didn't know how to find a reputable moving company used the internet to their advantage. It's where you can check out what other customers say about the teams you're considering.
Read through positive and negative reviews to find out what the provider excels in and where they could improve. Determine if they're transparent, professional, punctual, and careful with household items.
Online reviews can be a great guide, but don't rely heavily on them. They're sometimes subjective, and many companies use fake reviews to create a distorted view of their services. Instead, combine them with your friends and family's experiences for a more accurate description.
Choose a Company That Performs In-Home Surveys
If you've never worked with a transportation company, the estimation process seems baffling. Consequently, you may decide to save yourself the hassle and hire a provider via e-mail or phone without talking to them in person.
However, this is ill-advised. You should always schedule a face-to-face conversation before the move. One of the most significant benefits of this is that professionals can perform in-home surveys.
In other words, specialists can approximate the weight and dimensions of the belongings you'll be taking with you to your new home. This is the best way to determine the number of trailers/containers they need for your job.
If a team refuses to perform a survey, look for another provider. This is a tell-tale sign of a disreputable company.
Consider Experience
Inexperience doesn't necessarily indicate a provider can't move your belongings smoothly. But working with seasoned contractors is definitely a safer option.
You can feel comfortable entrusting your belongings to experienced companies because they have a proven track record of hauling people's items safely. The fact that they've been in the business for so long doesn't guarantee high-quality services, but it means they're doing something right. Otherwise, the competition would have eliminated them a long time ago.
So, always ask your prospects how long they've been a professional mover. Don't forget about reading online reviews too. They can hold a lot of information about a company's past dealings, but don't depend on them too much.
Only Hire Licensed Movers
Another thing you should look for when selecting a moving company is proper licensing from the Department of Transportation. The law mandates all companies obtain this license to operate within states legally.
When a transporter adheres to the Government standards, they receive their United States Department of Transportation (USDOT) number. This proves that you're doing business with a legitimate carrier, not a rogue transporter. The risk of losing your belongings and money is much lower when working with well-established companies.
Therefore, check your prospects' USDOT numbers, which should be stated on their web pages. If not, you should be able to verify it on the Federal Motor Carrier Safety Administration website.
How to Choose a Moving Company? Look For Transparent Rates
The last thing you want is to dent your budget with hidden fees. Unfortunately, many carriers fail to disclose them to intentionally get more money from you.
You can prevent this by scheduling on-site inspections. As previously mentioned, these surveys are a must because it lets professionals accurately establish the cost of your move. It enables them to identify potential issues that may arise on the transportation day. This way, they'll be better prepared for any challenges (narrow stairways, heavy objects, etc.) and provide a reliable quote that includes additional charges.
Steer clear of providers who insist on offering quotes via e-mail or phone only. You need a professional carrier who doesn't mind performing an in-house survey. After all, it's the only way they can accurately inspect the place and determine the total price upfront.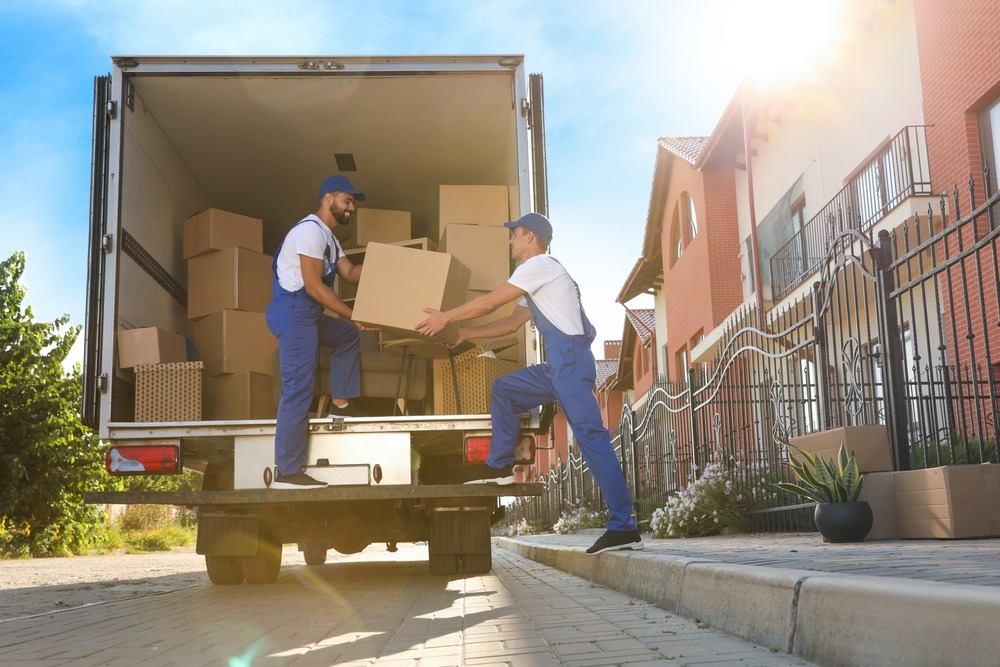 If Necessary, Focus on Customized Services
When finding a mover, another important thing to consider is if they offer specialized services. These are used to meet specific requirements of transporting your household goods. They complement standard jobs, like packing, loading, moving, unloading, and unpacking.
Specialized packages can involve the following services:
Crating – Placing expensive or delicate items in wooden crates minimizes the risk of damage.
Furniture disassembly and re-assembly – Some furniture is too large to fit through trailer doors safely. In this case, carriers can disassemble and re-assemble them upon arrival.
Rigging – The provider may need to take your piano or other heavy items over a balcony or out of a window. Specialized rigging systems enable them to do so.
Warehouse storage – You might not be able to place your belongings in your new home for the time being. If so, full-service companies can offer temporary storage at warehouse facilities.
Don't Forget About Insurance
Your mover should provide insurance coverage for valuable belongings. Despite securing the items in the trailer, a lot can go wrong during the relocation. Proper insurance gives you peace of mind, knowing the company will be liable for any missing or damaged items.
Apart from this, you should also ensure the contractors are protected in the event of an accident. It prevents you from being liable in case of injuries. Some states require carriers to insure their workers but check that this is being done before hiring a provider.
In addition, consider purchasing greater coverage through third-party companies if the carrier's policy is insufficient. It increases the total cost of the relocation, but it's usually well worth it.
Judge Companies by Their Customer Service
You might think you'll end communication with your carrier when the job is over. However, that's not what always happens.
You may need to resolve disputes over the amount you need to pay, deal with missing or damaged items, or delayed delivery. Either way, you'll need to stay in touch with the company's customer support.
That's why you want a provider with a reliable and kind customer support team. You should be able to ask them any questions and receive polite answers. You should be able to inquire about timeframes, additional costs, the number of workers, insurance, and other critical aspects.
On top of that, ask them how they settle disputes with clients. Can you agree on a resolution without going to court? You can also check this with previous customers to ensure the company isn't lying to you.
Selecting the Right Moving Company Saves You a World of Trouble
When moving to a new home, you want to make the relocation as fast and smooth as possible. Understanding how to find a mover goes a long way in preventing problems associated with disreputable providers. Use the above tips to hire the right carrier and ensure your belongings arrive in mint condition.
If you want to consult an experienced moving company before your transportation, get in touch with Arlington Movers Virginia. Give us a call today and find out how we can ease your relocation.