How to Prepare for a Move – Your Pre-Planing Checklist
If you've only started to consider moving, the entire undertaking might seem like a chaotic mess. This is only normal – after all, the moving process consists of many moving parts, and it can feel nearly impossible to navigate.
However, all that complexity is only daunting at first sight. The truth is that every process becomes much more straightforward and appears less complex if you prepare for it properly. And there's no better way to get started than to put things on paper.
So if the question is "how to prepare for a move," the answer is to make a checklist. This article will help you do just that.
For the sake of clarity, our list will follow a chronological order, starting with the first actions you should take and ending with the very day you move.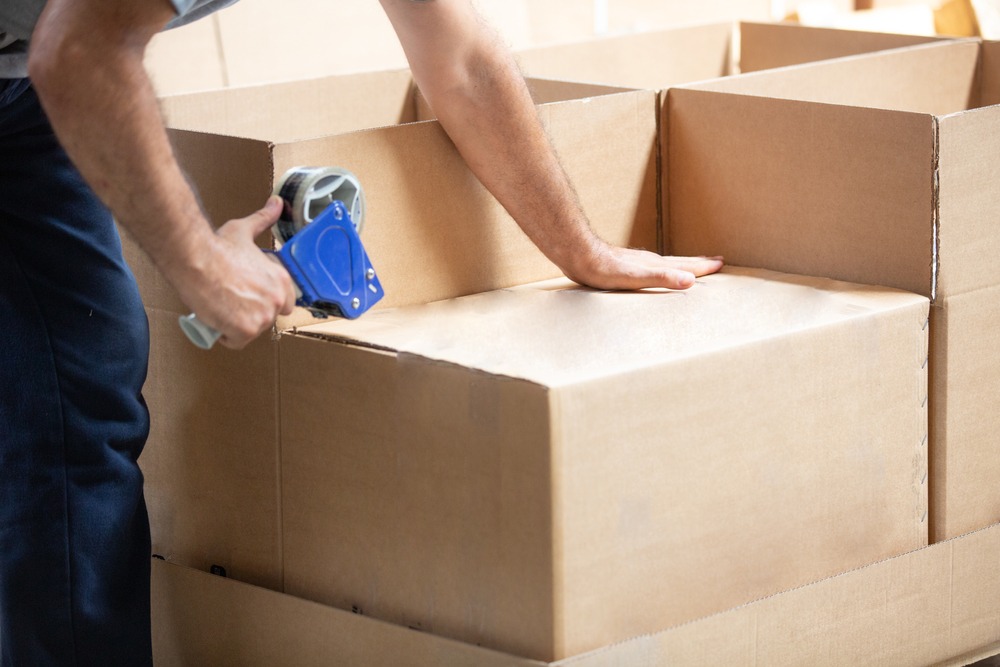 First Steps
Planning to move begins with writing down the essentials and organizing your future actions. This is an essential part of your moving prep and should be done about two months before the move.
Before doing anything else, get a binder or create a folder on your computer strictly for moving. It's where all of your documentation related to moving will go, and it will be the home to your checklist.
Your moving folder should be organized into clearly defined sections. Think along the lines of contacts, documents, receipts, etc.
After setting up this essential tool, you can start actually getting ready to move.
Sort out your pending obligations. This includes anything you need to get done before you move. It would be best to make a timetable of when you'll do these tasks, ideally placing them in the first month.
Measure and document the dimensions of larger furniture pieces you will take with you. Don't forget these measurements when it's time to check out your new home.
Pack the important stuff. Of course, you won't start filling a box with things you'll need in the next couple of months. Rather, you should pack precious items and crucial documentation.
Create a digital backup of everything. You might need to get a new external hard drive or use a cloud service to save copies of vital photos and files. This step is worth doing as you plan your move to get it out of the way early and ensure you don't forget it later.
Figure out how you'll move. Are you planning on taking care of everything on your own, getting help from friends and family, or hiring a service to handle everything? Knowing precisely how you'll organize the move will help you orchestrate different tasks.
Start checking out movers. Unless you have access to professional moving tools, you'll likely need to talk to a moving company. The choice of the business shouldn't be left to when you're getting ready to move. Instead, you should create a preliminary list of companies that look best suited for your needs.
Take inventory of every room in your home. It's less of a chore than it might seem and will prove vital once you start packing. Plus, making this inventory will help you in the following step.
Get rid of everything you don't want or need. When you consider how to prepare for moving into a new home, what you bring along and leave behind will be a massive part of your plan. Moving is an ideal opportunity to lighten the load of accumulated objects and give away or sell those you don't need.
Plan your time. You'll need to free up several days to start the moving process, so it would be a good idea to take some time off.
Create a separate list for objects that require special attention. Note everything that won't be possible to pack or transfer in the usual way. This might include large items or particularly sensitive belongings.
Clean your home thoroughly. Cleaning isn't the first thing that comes to mind when thinking about how to prepare for moving, but it can be beneficial. Organizing a clean home will be easier. Plus, if you're planning to sell, you'll leave the premises in a more presentable condition.
Preparing the Essentials
Once you've made the initial steps and organized your belongings, it's time to consider how to get ready for a move in more depth. Particularly, this phase will consist of narrowing down your moving options. You'll also begin to gather some essential supplies.
Pick up to five best options from your list of moving companies. At this point, you should create a selection based on how well each mover fits your criteria.
Collect and label moving boxes. Planning to move early enough may allow you to find boxes for free. Local furniture or grocery stores might have a surplus of containers they don't need, so you should make some calls and see if you can scratch those packing supplies off your checklist.
Photograph your valuables and save the photos somewhere you know you'll find them easily. In terms of how to plan a move, protecting certain items will be essential. Photos will be important since you can use them to prove the initial state of your belongings.
Take care of minor house repairs. While you're getting ready to move, you can fix all those things that have been in the background and never got around to repairing. You'd be surprised how well such details reflect on the value of a home.
Reserve storage space if you need it. You might want to send your belongings ahead, which means those items will need to be stored somewhere. Getting a storage unit is the easiest way to take care of that issue.
Getting Ready for Packing and Traveling
At this point, you've come to only a month away from moving. The comprehensive planning is over, and now you need to think of specifics on how to prepare for a big move. Most of the steps in this phase will be absolutely critical.
Choose the moving company. After careful consideration and thorough research, you should be ready to pick the best business to ship your belongings.
Consider moving coverage. In the best case, your move should go without a hitch, and all your items will arrive in mint condition. However, it would help if you thought about other possibilities, too. That's why you should ask your mover what kind of coverage they provide and if there are options to expand on their basic plans. If the mover doesn't have sufficient coverage, you should insure your things through an insurance company.
Arrange the journey. If you're traveling separately from your belongings, now's the moment to book a flight to your destination. Alternatively, you should outline your route if you're planning to move house on your own or wish to drive to your new home. And if you need to stay at a hotel along the way, now's a good time to arrange that, too.
Complete your packing supply purchases. Buy any boxes you need, get plenty of packing tape, and stock up on bags and plastic wrap. Also, gather paper to stuff the boxes.
Think about your new home and buy everything you think might be missing. It will be best to take care of any additional items during the moving prep and before you actually start packing.
If you're driving there, take your car to get a tune-up. Make sure the oil is changed, and all systems are in order. Also, check your car insurance policy.
Call service providers for your new home and arrange utilities, TV, and internet. In a perfect world, you'll be able to step into your home and use everything immediately.
Talking about how to get ready to move, you shouldn't forget about medical considerations. In particular, you should fill any prescriptions and start looking for a new doctor.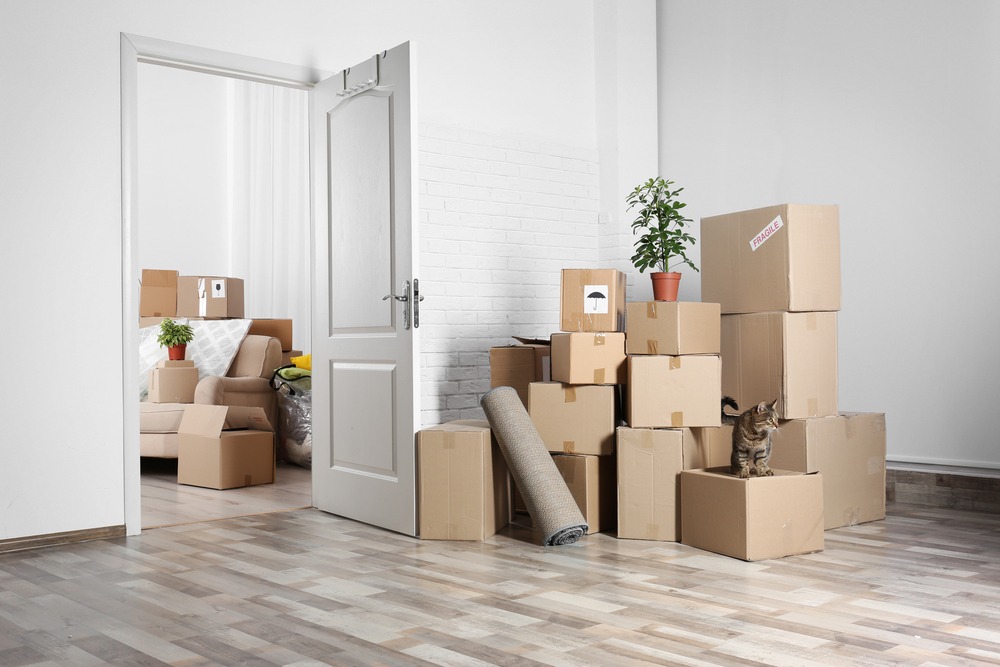 The Packing Phase
Up until this point, you've been concerned with how to prepare for a house move. But now's the phase of the actual move. Here, you'll be completing last-minute details and, most importantly, finally packing your things.
Notify everyone about your new address. You should let people know where they'll be able to reach you. This includes close people like friends and family, as well as organizations like the post office, insurance companies, and banks.
Take care of your subscriptions and memberships. You'll be able to take some subscriptions with you, but others won't be very useful at your new location. For instance, now would be a good time to cancel your gym membership.
Verify all moving dates. At this point, you should have everything in order. Now, all that's left is to confirm the services are still on schedule.
Create a meal plan for the remaining period. Even though you're moving, you'll still need to eat for the next couple of weeks. You'll need to leave some plates, cutlery, and similar items behind. If you plan on eating out, you should make a list of your favorite eateries and check their menus.
Start to pack your belongings. When getting ready to move, packing tips like these are what most people consider the actual start of the move. Your inventory should be done, valuables secured, and all boxes labeled and ready to go. Now you need to put it all together.
Schedule people to take care of your kids, pets, or both. Once you start loading your stuff into the truck, you won't want to have the little ones in the way.
Double-check your registration, insurance, and driver's license. If some of that isn't in order, there's plenty of time to take care of it now.
The Final Week
You might think there's not much left to think about in terms of how to prepare a move. However, now you'll have to take care of some finishing steps. Many of these tasks are just as important as what you've been up to until this phase.
Disassemble large furniture like bookshelves, couches, and bed frames. This will be a real time-saver once your moving truck arrives.
Clean all empty rooms to get the home in perfect condition.
Pack some essentials in a suitcase. You should carry some vital items with you, especially if you plan to stay at a hotel.
Get all keys in the same place. Whether you're moving out or selling your home, you should have every key ready to hand over.
Have a one-day moving kit ready. It should include phone chargers, flashlights, snacks, and anything else you might need for one day.
Record the condition of your old home. This way, you'll have proof of how you left it.
Make sure you have some cash. You might encounter emergencies along the way, and cash will come in handy for such situations. Plus, you should tip the movers for a job well done.
Plan how you'll unpack once you get to your destination.
The Moving Day
Finally, it's time to move. Everything should be in ideal shape by now, and you'll only need to put the final steps in motion.
Make sure you don't sleep in. Whatever you do, don't stay in bed too late on this day.
Create a clear path so the movers can take things out of your house without hindrances.
Check the papers that your movers provide. When you plan your move, you probably don't expect a last-minute scam, but that doesn't mean it can't happen.
Assist your movers by answering any questions and providing directions.
Sign the inventory the movers provide and ask for a copy.
Check if anything is left behind. Remember, this will be the final opportunity to double-check the home.
Don't forget to tip the movers.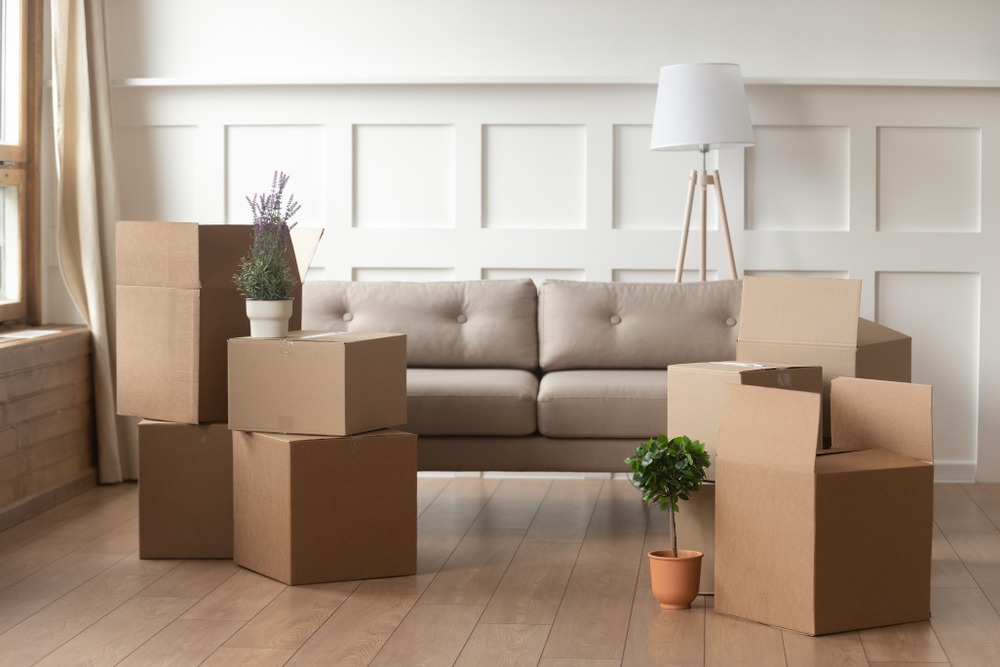 Moving to Your New Home From A to Z
If you get your checklist in order and follow the steps diligently, your move shouldn't represent too much of a challenge. In fact, it will likely prove easier than you imagined.
Just remember to take your time and go through each step without rushing. If you do it right, you'll have everything in order and be ready for your new home. And if you want to hire reliable movers, consider the professional services of Arlington Movers Virginia.